E18 NOISE BARRIERS, Nihtisilta-Tuomarila 2018
An almost 3-kilometre-long noise barrier built along Finnish national road 1 (E18)
In connection with work to improve traffic flow, the Finnish Transport Infrastructure Agency and the City of Espoo commissioned an almost 3-kilometre-long sound-absorbing noise barrier along the very busy Finnish national road 1. The traffic volume between Ring II (the Nihtisilta area) and the Tuomarila area is approximately 62,000 vehicles per day, and one the goals of the projects was to improve noise control. The main contractor for the project was the company Graniittirakennus Kallio.
Markku Rautio describes how the project went:
"The collaboration between us, the Finnish Transport Infrastructure Agency and the City of Espoo worked really well in this project. They accepted our ideas concerning the foundations and the facade. Together with the main contractor, we came up with solutions that meant we could complete the work in good time before the contractual deadline."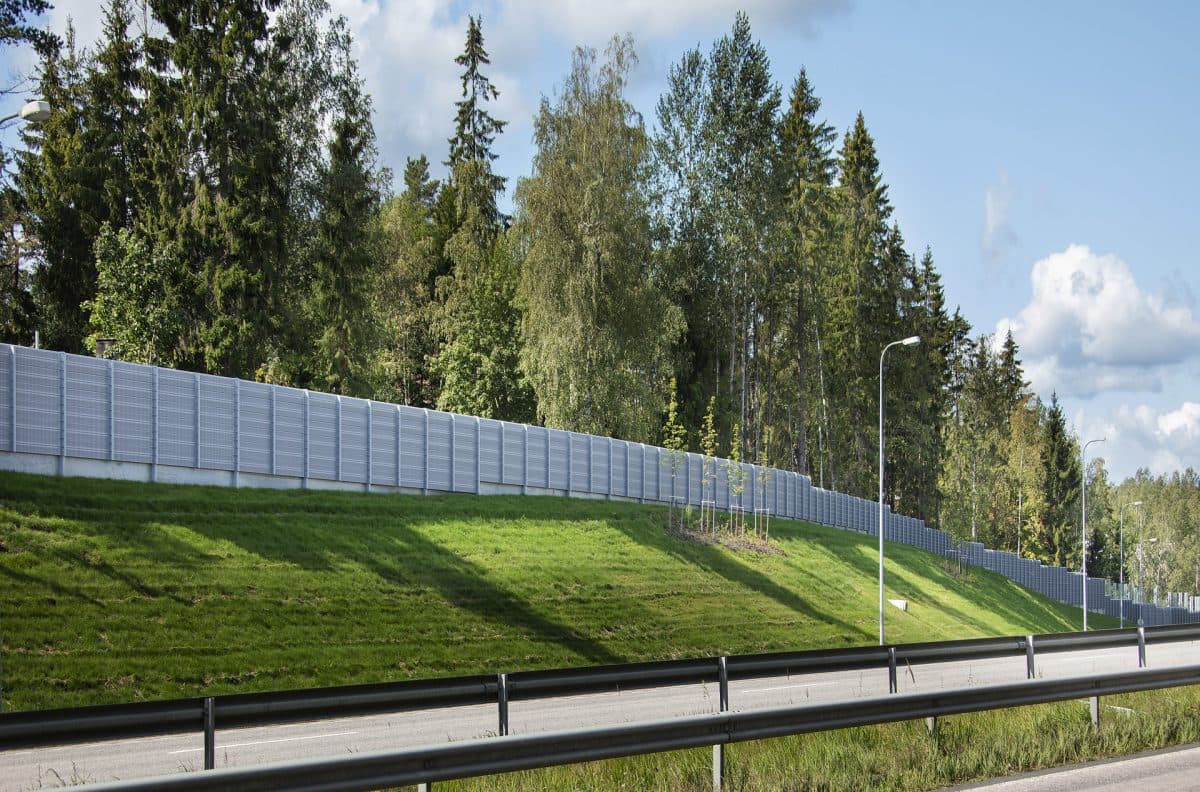 M. Rautio Oy was tasked with designing, delivering and installing the absorbing noise barrier. Approximately 10,000 noise barrier cassettes were manufactured in the town of Kalajoki for construction of the noise barriers. Final touches to the side of the noise barrier facing the highway were added by installing a painted steel mesh onto the cassettes. On the side facing the residential area, painted vertical battening was installed. They chose grey as the overall colour of the noise barrier.
"When it comes to the colours and technical aspects, I find that no other noise barrier we have implemented is as well-suited to the road environment as this one," says Markku Rautio.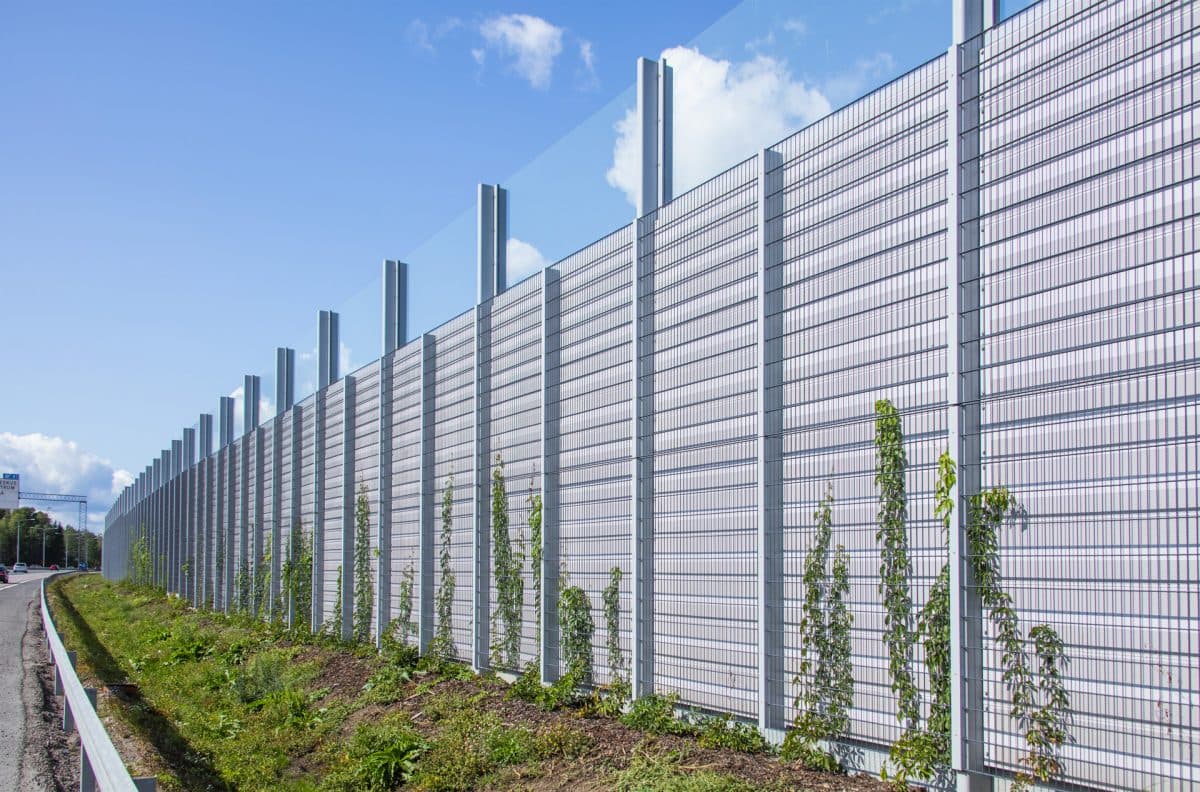 M. Rautio Oy participated in the work from May until November. The work was coordinated successfully, and the dry summer provided good conditions for excavation and noise barrier works. This sped up the road project overall. Finally, the additional lanes built in the road area and the new ramp for Ring II were opened to traffic on the 11th of December, 2018, i.e. nine months ahead of schedule.