Bridges and railings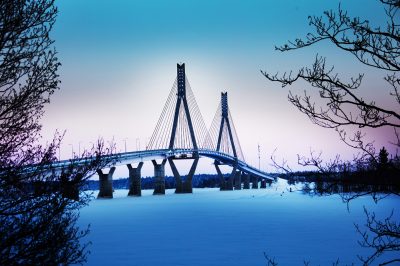 During its existence, Urakointiasennus M. Rautio Oy has implemented and installed over 200 composite girder bridges. We specialise in lifting and moving bridge girders, steel structure work on bridges, and maintenance and repair work on steel bridges.
We also deliver special railings and other demanding steel structures.
Click here to find out about the steel structure projects that we have implemented.