Rautio Eesti OÜ – In modern building, the contractor also needs to have good design skills.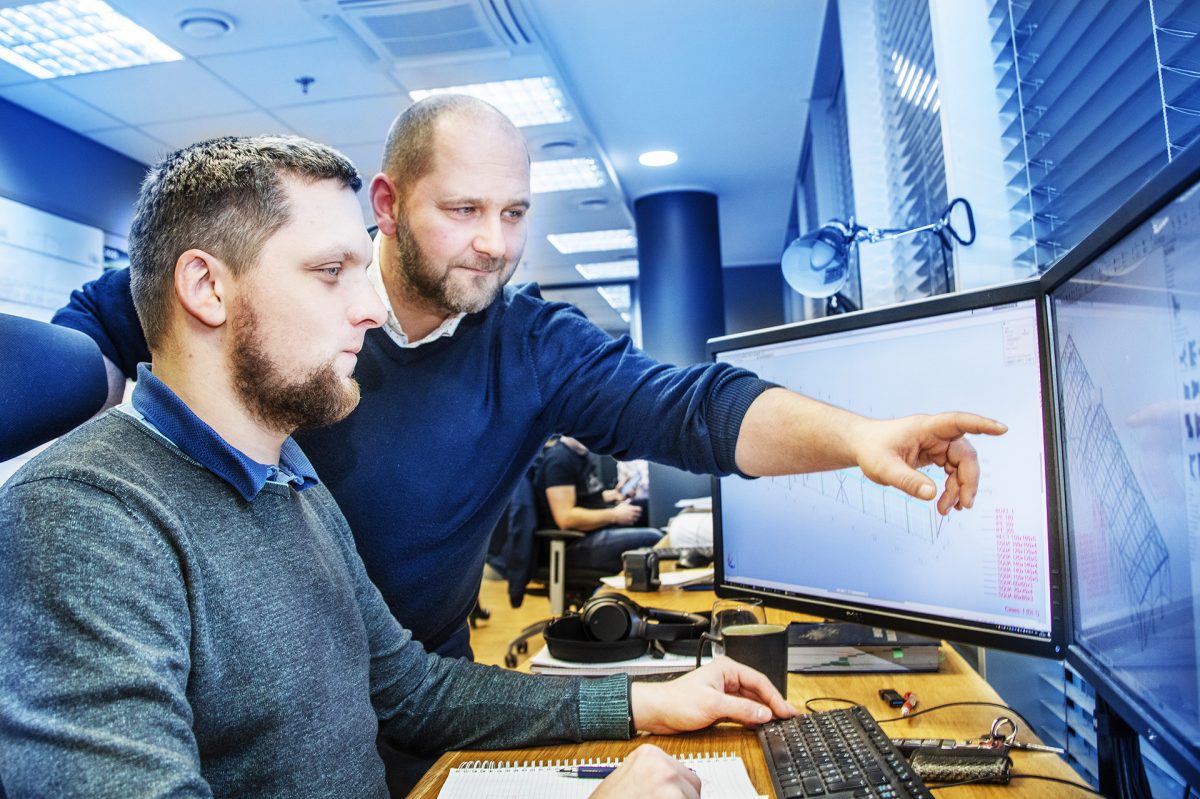 Rautio Eesti's design department specialises in designing various infrastructures such as noise barriers, pedestrian/cycle path bridges, canopies, and various railings. Our designers Priit Luik and Roland Kranich use both 3D product model-based CAD design and traditional CAD design in their work.
"I like Solidworks. It is very suitable for designing even complex structures. Photoview rendering is also a very practical tool. I use it a lot. It enables you to create photo-like images from 3D models. It also allows you to be a bit creative, so that the result that we hand over to the customer is not just a boring model."
Our design team can hone various solutions in order to make them work better and to make them more cost-effective even in the design phase – as is in the customer's interest.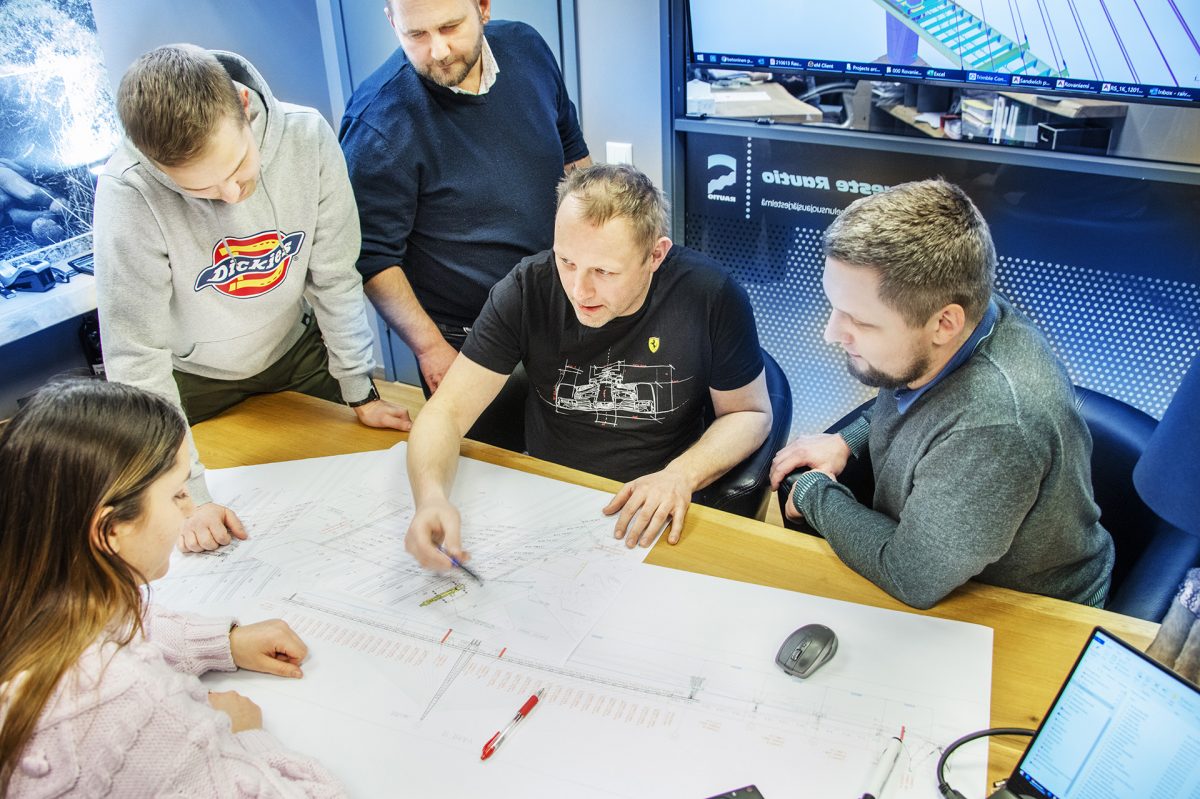 The practical experience we have gained over the years from diverse steel construction projects, combined with the latest professional skills of our designers and modern software, enables us to create innovative solutions and end results. Together with the clients, architects, chief designers, and workshops, we think out and hone the details and visual appearance of the structures in order to bring them to their final form. Careful design guarantees that the project proceeds smoothly and ensures the quality and longevity of the final structure.
"The accuracy of my work is very important to me. I always reserve extra time to check that everything in the design is as it should be," explains Priit Luik, designer at Rautio Eesti OÜ.
In addition to steel, we design all kinds of construction materials, such as concrete, wood, stone and transparent facades and materials.